1950s 3.73ct Colombian Emerald & Diamond Ring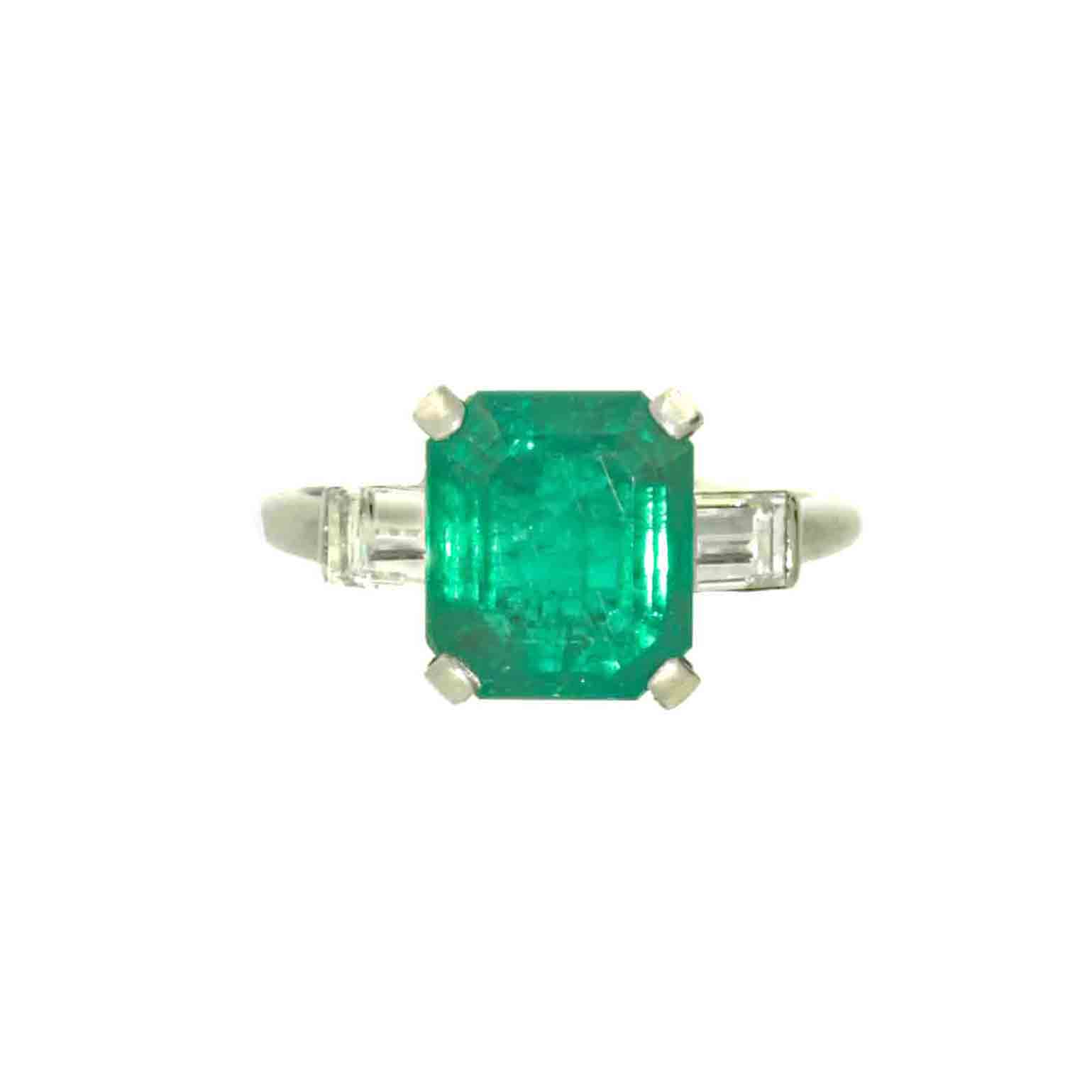 1950s 3.73ct Colombian Emerald & Diamond Ring
3.73ct Colombian emerald and diamond ring mounted in platinum. English. Circa `1950. The central Colombian emerald flanked by two baguette cut diamond shoulders and accompanied by a GCS Gem Laboratory certificate stating the emerald is Colombian and Moderate. Total diamond weight approximately 0.25cts.

Style: Ring
Stone: Emerald & Diamond
Period: 1950s
We will re-size your engagement ring at no additional cost.
We are proud to offer a bespoke service for the more discerning individual.
Follow us on Instagram for our latest news, exclusive updates on products and exciting new content.